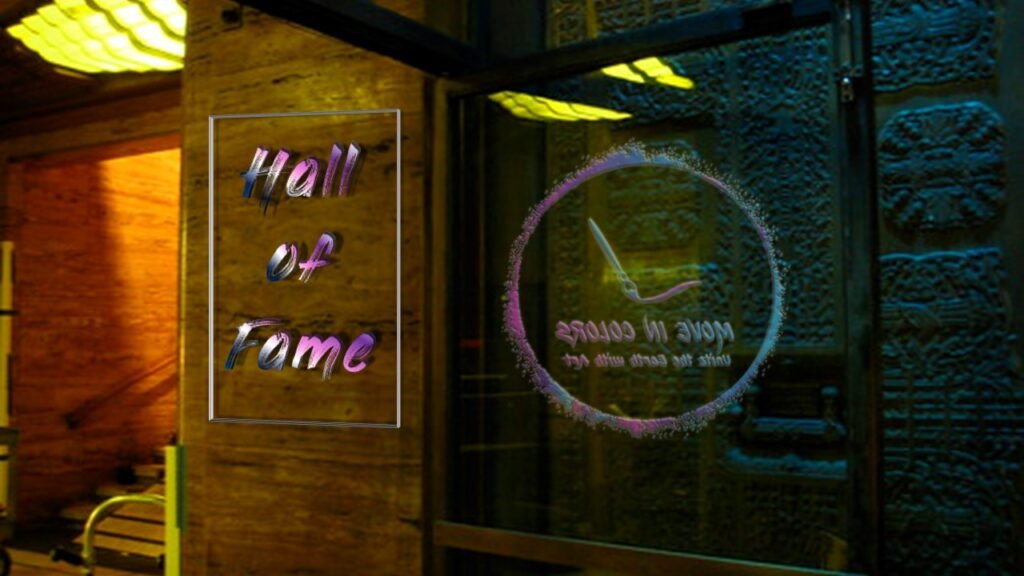 Winning artworks of our competitions, together with those credited with a special mention by our art critic Massimiliano Reggiani, are presented here.
All artworks will show the selling price and a link to our archive, where buyers may find all works and relevant details to place an order directly with the artists.
As a non-profit Art Association, Move in Colors will never ask for commissions on any sale made by the artist.
September 10 – October 09
I do not have an art education. At 20 years old, I suddenly started drawing, and soon left it as was engaged in jewellery. In 1985, accidentally discovering the unusual properties of illuminated photo paper, I began to paint again, finding colours with a razor under the black layer of an illuminated photo paper.
Many paintings are with clients and in personal collections in Europe, Asia, and America. 
Some Artworks have been acquired by galleries: Los Angeles 1992 Marcel 2000, Kempten (Germany) 2016 Paphos (Cyprus) 2017. I am also a member of the International Association Vatikam (Paris, France) and winner of various international contests
Since the beginning of human creativity, magic and art went hand in hand. The ancient Egyptian Book of the Dead is one of the earliest examples of art made for magical purposes. From the philosophical point of view, the link between art and magic displays the hidden rules of nature, investigates the visible world, and shows the realm of dreams and desires. Displaying the very best and the worst of human nature.
If you feel that the transformative power of art and of the artistic process are, themselves, forms of magic, show your works here!